Febe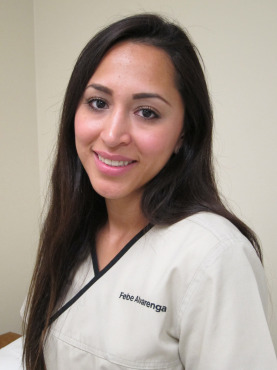 Febe is our office manager of our Mission Hills office. She schedules all clinic and surgery appointments
Dr. Roth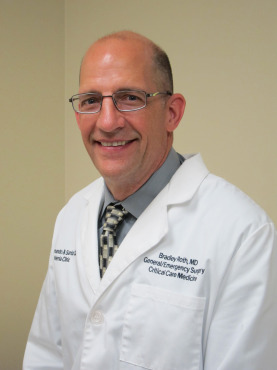 Dr. Roth has over 20 years of surgical experience. He has devoted a lot of his surgical practice to the treatment and repair of both simple and complex hernia problems. He is certified by the American Board of Surgery in General Surgery and Surgical Critical Care. He is a fellow in the American College of Surgeons. Dr. Roth is one of the few Trauma Surgeons in California who is also certified by the United Council for Neurologic Subspecialties in Neurocritical Care.
Areas Serviced
San Fernando Valley and Santa Clarita areas.
Hospital Affiliations
Providence Holy Cross Medical Center in Mission Hills, Henry Mayo Newhall Memorial Hospital in Santa Clarita and Valley Presbyterian Hospital in San Fernando Valley .
Education and Presentations
Dr. Roth completed medical school at St Louis University in St. Louis, Missouri. He completed his general surgery training in Hawaii at Tripler Army Medical Center and received advanced training in Trauma and Surgical Critical Care at LAC-USC Medical Center in Los Angeles. He was a full time Assistant Clinical Professor of Surgery in the Department of Surgery, Keck School of Medicine, University of Southern California for nine years. Dr. Roth has published multiple papers and book chapters on trauma and critical care topics and has presented over 36 lectures on these topics.
Hospital Protocols Dr. Roth participated in developing:
Massive Transfusion Protocol for the resuscitation of the trauma patient
Hypothermic therapy for the treatment of hypoxic brain injury
Care of the severely brain injuried patient
Intensive care unit admission orders
Certifications:
Advanced Trauma Life Support (ATLS) Instructor
Advanced Cardiovascular Life Support (ACLS)
Society Membership:
American College of Surgeons, Fellow
American Hernia Society
Society of Critical Care Medicine
Eastern Association for the Surgery of Trauma
Neurocritical Care Society
Society of American Gastrointestinal and Endoscopic Surgeons (SAGES)
American College of Emergency Physicians
American Medical Association